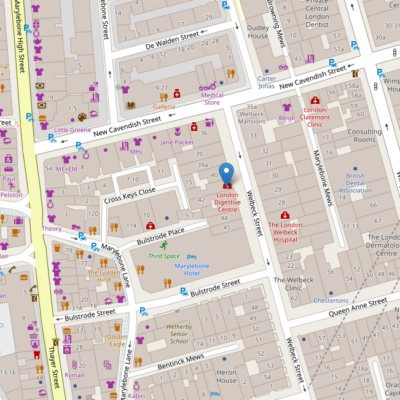 Outpatient clinic:
1st Floor
41 Welbeck Street (London Digestive Centre)
London
W1G 8DW
The nearest Underground station is Bond Street Station, served by the Central, Jubilee and Elizabeth Lines.
The nearest mainline station is Marylebone. It is about 10 minutes walk from the clinic and has good connections to the underground system.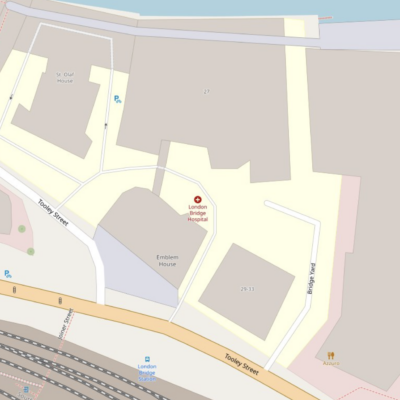 Surgical procedures:
London Bridge Hospital
27 Tooley Street
London
SE1 2PR
Buses numbered
The nearest Underground and Mainline station is London Bridge and is within five minutes walk of the hospital.